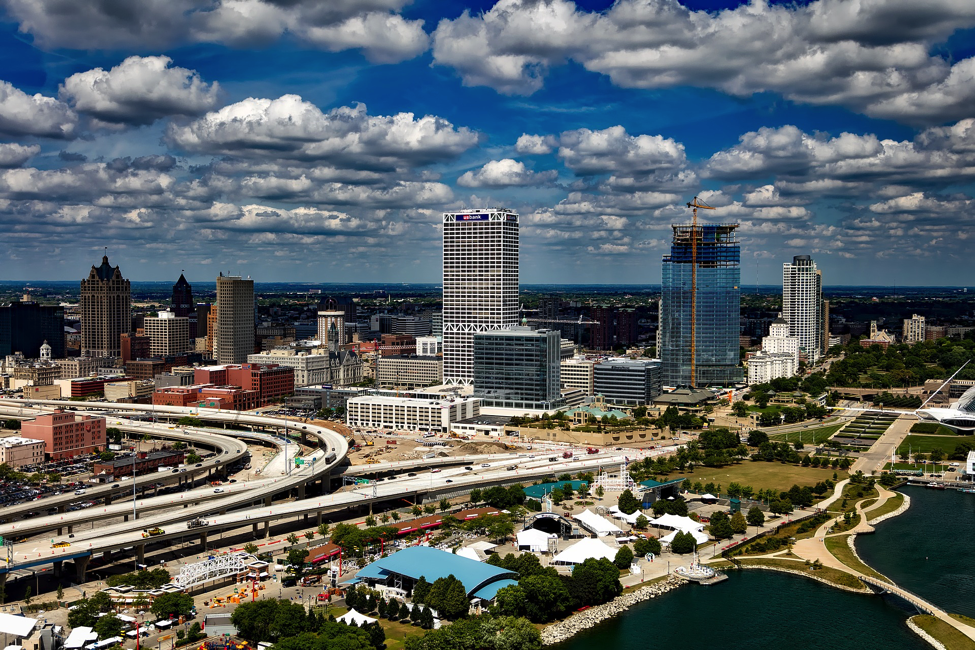 Milwaukee offers a little bit for everyone. It manages to toe the line between maintaining its historic appeal and modernizing with new developments. Home to the Santiago Calatrava-designed Milwaukee Art Museum, the city is a cultural hub and a crossroads between numerous universities, booming business, and a surprising amount of greenspace and sandy beaches.
Housing Market
Right now, Milwaukee is the perfect place for you — it's a buyer's market. Median home prices in the area increased about 6.2% in 2016, up to about $163,000, according to the Wisconsin Realtors Association. Sales are also increasing, despite relatively low inventory. For renters, the news is about the same, with median one-bedroom rents holding pretty steady at around $800 in the city after a series of rises in 2016.
The 'Real' Brewers
It's more than just a baseball franchise in this town. Formerly known as the Beer Capital, Brew City is more than its fair share of breweries, large and small. The most widely known are the "Big Four": Miller (founded back in 1855), Schlitz ("the beer that made Milwaukee famous"), Blatz, and Pabst (now headquartered in Los Angeles). And then there's Milwaukee's Best, affectionately termed "Beast" by the loyal drinkers who appreciate stretching a dollar. Although not all of those companies are still brewing in-state — the historic Pabst brewery is now a rentable venue near downtown, for example — Milwaukee is nowhere near the bottom of the barrel. The city has seen a craft brew boom as well, with dozens of taprooms and breweries, such as Lakefront Brewery, Milwaukee Brewing, Company Brewing, Horny Goat Brewing, and Brenner Brewing, just to name a few. In summation: If you don't already have a distinguished palate for beer, you soon will.
Tax Rates
The net tax levy in Milwaukee has stayed pretty consistent over the past several years, even dropping a bit in 2014 and 2015 before rising just .005% for 2016 assessments. The total gross tax rate
for the city of Milwaukee for 2016 was $30.83 per $1,000 of assessed value, which includes taxes for the city, sewer service, Milwaukee Area Technical College, Milwaukee Public Schools, and county/state forestry. After general state and school credits, the net tax rate is $28.704 per $1,000 of assessed value. If you aren't living in the city proper, you can find surrounding city and village tax rates through the
county treasurer's office
.
Cream City?
Another of the city's nicknames, Cream City refers to the light-colored bricks made from clay from the Menomonee River Valley in Milwaukee. The cream-colored bricks were used for about seven decades of the city's development, starting in the 1830s, and continue to be a presence on Milwaukee's historic streets.
Summerfest — And All The Fests
There are festivals for just about everything in Milwaukee, and just about all of them are held at the Henry Maier Festival Park, nestled just east of downtown, along Lake Michigan. Aside from Indian Summer, Festa Italiana, Polish Fest, German Fest, Pride Fest, and the Mexican Fiesta (and more), the biggest event to hit these grounds every year is Summerfest. To support the masses headed to enjoy food, vendors, and a half-dozen stages of music, there is nearby parking, but there are also several shuttles that pick up and drop off around the city. Just peer over the edge of the Hoan Bridge on your drive back from breakfast at Bay View's homey Honeypie, and you're nearly guaranteed to overlook a gregarious gathering underway.
Sam Radbil is a contributing member of the marketing and communications team at ABODO, an online apartment marketplace. ABODO was founded in 2013 in Madison, Wisconsin. And in just three years, the company has grown to more than 30 employees, raised over $8M in outside funding and helps more than half a million renters find a new home each month.